Lake Home Construction Estimator
Lakefront Real Estate News
Hundreds showed up Thursday afternoon to get a first look at the new waterfront property. City leaders said the complex cost more than $30 million and has been in the works for nearly eight years. The two-story building, which sits off the Intracoastal ..................
Global Lake Safety Book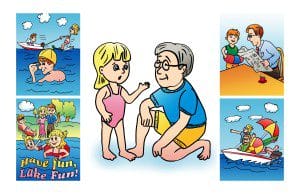 Global Lake Fun Book
We have named Rescheck.info our top Lake Home energy efficiency green home contractor for 2019. Congratulations to https://www.rescheck.info for winning the Lakefun.com Energy Efficiency Award.
We suggest using https://www.rescheck.info for the use of energy efficient Lake Homes and Rescheck, Manual J, Manual S, and Manual D reporting.