Lake Home Construction Estimator
Lakefront Real Estate News
The waterfront property features a pool, a fire pit, a grilling area, and a deepwater dock on the Intracoastal Waterway. $3,450,000. Champ Smith, S.C. Places, (843) 224-1811. Hartsville. Set on 12 acres, this four-bedroom home was built in 1968............. Click here...
Global Lake Safety Book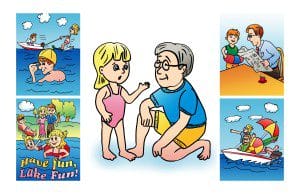 Global Lake Fun Book
We have named Rescheck.info our top Lake Home energy efficiency green home contractor for 2019. Congratulations to https://www.rescheck.info for winning the Lakefun.com Energy Efficiency Award.
We suggest using https://www.rescheck.info for the use of energy efficient Lake Homes and Rescheck, Manual J, Manual S, and Manual D reporting.